Welcome to Hereford Dental Health!
Dr. Craig Longenecker and his caring, well-trained team want to be your dental home!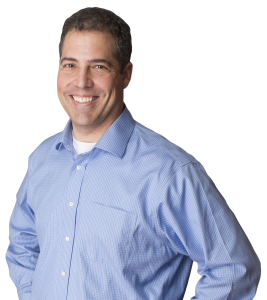 We know our patients must rely on their dentist to stay informed. From the latest in cosmetic dentistry or preventative care to advanced treatment options and equipment technology, it is a huge commitment for a dentist to stay on the leading edge of dentistry. But not all dentists are created equal, which means some dental patients receive better care than others.
Is your dental care the best it can be? Let's consider the term, "Whole Health Dentistry". More than ever before, the understanding of oral health, including the teeth, jaw muscles, jaw joint, TMJ and gum tissues are directly linked to your overall body health. What does this mean to you?
The importance of this systemic connection is an integral part of the new age of dentistry and is now recognized by all fields of the medical community. When you meet Dr. Longenecker, you will immediately sense his passionate commitment for connecting with his patients and providing them with state-of-the-art dental care. This is not just words, this is our promise at Hereford Dental Health.  Please come into our office in Monkton and let us help you and your loved ones.
In our comfortable office, we offer many state-of-the-art dental treatments. Among them are: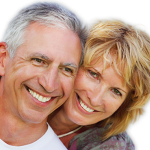 What does the term "cosmetic dentistry" mean? Simply stated, traditional dentistry focuses on hygiene, prevention, diagnosing, and treating oral disease. While one of cosmetic dentistry's main goals is to improve the appearance of your smile, cosmetic dentistry also provides treatment about how your mouth functions structurally. Restorative Dentistry focuses on restoring your mouth to its most effective functionality. From dental implants, dental crowns, dentures and dental bridges to complete your smile and make your teeth, mouth and smile function properly, restorative dentistry can enhance your smile and oral health.
---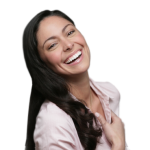 To give you a fabulous smile without the hassle, discomfort and unattractiveness of traditional metal braces, we offer Invisalign clear braces. These fantastic invisible braces are almost completely undetectable, so feel free to laugh and smile while your teeth are being straightened. Invisalign are also much easier to care for, and can take less time than traditional metal braces as well!
Visit our Invisalign site for more information.
---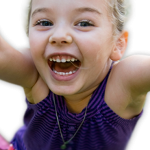 Dr. Longenecker is happy to offer family dentistry to his Hereford Dental patients. From regular family dentist check-ups for you and your loved ones to a special focus on screening for oral cancer, educating about periodontal disease, TMJ and other oral health issues, our family dentistry practices can provide early diagnosis and treatment to enhance your good health. Our family dentistry is all about you — you feeling comfortable during your visits here.
Come visit our brand new facility in Monkton. Our new location near Parkton is comforting and helps our patients feel more relaxed. We offer current technology, and our caring, well-educated team are helpful and friendly. If it's cosmetic dentistry, restorative dentistry, family dentistry, Invisalign, TMJ or general periodontal health, Dr. Longenecker can be your dental home, so call today!
For detailed information about our sleep apnea treatment services, visit our sleep apnea and snoring website.