Your Monkton Dentist For Invisalign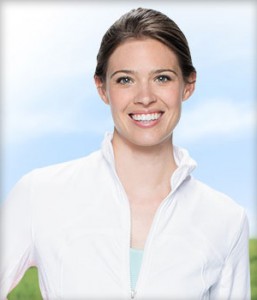 If you have always wanted a beautiful smile but were wary of getting metal braces, there is another option to straighten teeth and give you that smile you've always wanted. It's Invisalign clear braces. Invisalign clear braces are an excellent option to straighten teeth.
What are Invisalign Clear Braces?
Invisalign clear braces are a system to straighten teeth that implements a series of clear plastic aligner trays.
The Invisalign clear braces system to straighten teeth has many advantages, such as:
It usually takes less time to straighten teeth.
It usually causes far less pain than traditional metal braces.
It makes it much easier to care for your teeth because brushing and flossing is easier to do.
It is far more aesthetically pleasing.
How to Choose an Invisalign Dentist
Because Invisalign clear braces are a rather popular system to straighten teeth, it is offered often by many dental professionals. So how do you know which Invisalign dentist can give you the smile you want?
At Hereford Dental Health in Monkton, we'd like to think you'll choose us as your Invisalign dentist and team to give you the smile you have always dreamed of. Here's why:
Dr. Longenecker is a well-established dentist with many satisfied patients.
Invisalign dentist Dr. Longenecker and our well-trained, friendly team do our best to help you feel comfortable and cared about. We care for our patients as individuals and listen to what YOU want and need. We take the time to partner with you. You won't be scuttled in and out without ever really getting your needs met.
We are committed to doing our best to give you the best health possible–your dental health but also your overall health. We believe there is a systemic link between having good dental health and enjoying good overall health and this is evident in all our treatments and procedures.
We offer state-of-the-art technology to straighten teeth and assist us throughout the orthodontic process. One such technology is the iTero Intraoral 3D Scanner. The iTero Intraoral 3D Scanner enables Dr. Longenecker to map your entire mouth and create a 3D model of your teeth. Other dentists still use antiquated physical molds made with goopy silicone putty. This can be a major hurdle for patients with strong gag reflexes. You'll love how much easier digital impressions make the Invisalign treatment process. Not the mention that the iTero scanner emits no harmful radiation or x-rays!
Continuing education is essential to stay up-to-date. As your Invisalign dentist near Parkton and Sparks MD, you can be assured Dr. Longenecker values continuing education and accesses this for himself and for his team.
At Hereford Dental Health, we have a dedication to community involvement. We care about our neighbors and give back in a multitude of ways.
Schedule an Appointment with an Invisalign Dentist Serving Parkton, Monkton, and Sparks, MD!
Give us a call today at our Monkton dentist office to learn more about Dr. Longenecker and our outstanding Invisalign treatment if you are in the Parkton – Sparks MD area!