Advanced Aesthetic Dentistry In Monkton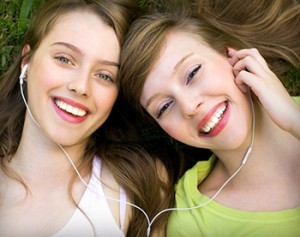 We have all seen those "extreme makeover" television shows. The new smiles created with aesthetic dentistry treatments are absolutely amazing, but what you see on TV only represents a fraction of the cosmetic dentistry advancements that a highly-skilled, technologically savvy cosmetic dentist can provide today.
Are you happy with your smile? If you could, is there something you would like to do to improve it? Making your smile more attractive doesn't need to be an extreme process in pursuit of perfection. Sometimes just being confident when it's time to smile is what cosmetic dentistry is all about.
And if you are in the Parkton – Sparks MD area, we are ready to serve you!
"Dr. Longenecker is the exactly the kind of dentist that I want to have. He's friendly, he's kind, he's patient, and he's very gentle." -Kathryn, Patient
Experience, Advances, and Quality Materials from a Dentist Near You!
There really is a difference between one cosmetic dentist and all the rest. When you're in our Hereford Dental Health office, you can expect to benefit from a cosmetic dentist who has years of experience, the latest advances in cosmetic dentistry and the highest quality materials in your treatment process.
Whether it is dental implants, porcelain veneers, clear braces, dental crowns, or teeth whitening, cosmetic dentist Dr. Longenecker can provide the aesthetic dentistry services you need to enjoy a healthy and confident smile.
Part of this comprehensive cosmetic dentistry dental care includes working in tandem with remarkably talented and experienced professionals in our field. Cosmetic dentist Dr. Longenecker closely monitors every detail required to comfortably achieve outstanding aesthetic dentistry goals and resolve functional problems.
The Rewards of High-Quality Dental Care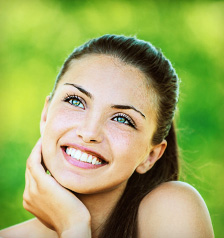 Our favorite part of cosmetic dentistry is instilling hope and trust as we get to know our patients and what's important to them. As a result, your input shapes the development of personalized aesthetic dentistry treatment plans—ones that predictably reap excellent results. A new smile can be such an appealing outer enhancement for our patients, but the personal benefits felt on the inside are absolutely phenomenal—sometimes even life-changing. That's why our work is so rewarding. Creating new smiles is an astounding cosmetic dentistry process, and the payback goes right to the heart. We all feel it in our Monkton dentist office!
Near Parkton or Sparks, MD? Schedule an Aesthetic Dentistry Appointment With Cosmetic Dentist Dr. Craig Longenecker in Monkton!
We are happy to give you a free cosmetic dentistry consultation and answer your questions about the latest in aesthetic dentistry care and procedures. Simply call, text, or contact our office in Monkton using the form on this page!  We also serve the Parkton and Sparks, MD areas!