Providing Safe Dental Fillings For Patients Near Sparks MD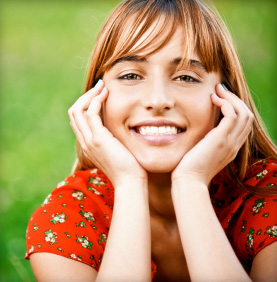 Do you have dental fillings in your mouth that are made from metal (amalgam fillings)? For years, these were the only dental fillings method to remedy and repair a tooth that had decay.
Recently, a newer, better treatment than amalgam fillings is being offered and we are proud to provide it for you at Hereford Dental Care near Parkton, your mercury free dentist practice.
Silver and Mercury Amalgam Fillings
The problem with amalgam fillings, which are made from a combination of silver and almost 50% mercury, is there is abundant recent scientific evidence that proves being exposed to mercury can bring a slew of health problems.
Multiple sclerosis, seizures, muscle spasms, fibromyalgia, lupus, and allergies are potential problems that could result from exposure to amalgam fillings. Many adults have an average of seven by the time they reach adulthood, and this type of filling has been proven toxic to your system.
Visit our office near Sparks MD, and find out what options our mercury free dentist, Dr. Craig Longenecker recommends for you!
Natural-Colored Fillings and Restorations
A newer, better dental fillings option are natural-colored dental fillings (called composite dental fillings) that are mercury free. Not only are these dental fillings free of toxic mercury, you may feel less sensitivity to cold temperatures when you eat and drink. Our well-trained staff in Monkton is here to help you.
However, there are long-term benefits to using mercury free dental fillings provided by mercury free dentist Dr. Longenecker as well:
Composite dental fillings mimic your own tooth structure in that they have flexibility much like your natural tooth.
Amalgam fillings, because they are made of metal, don't yield to your tooth's structure and can cause the tooth to break and require restorative dentistry, like a tooth crown, to fix.
Composite dental fillings actually strengthen the tooth because the composite bonds to the tooth. This added strength actually protects your tooth from possible breaks or chips.
Additionally, composite fillings are far more attractive as they are tooth-colored and basically invisible. So smile with confidence!
Choose Dr. Longenecker at Hereford Dental Care In Monkton As Your Mercury-Free Dentist
When you need new dental fillings, we always use composite dental fillings. However, we also recommend that we partner with you to remove your amalgam fillings and replace them with safer, more durable composite dental fillings. Mercury free dentist Dr. Longenecker is a huge advocate of not just giving you a healthier mouth but a possibility of a healthier you!
Now serving the Parkton and Sparks MD areas, call mercury free dentist Dr. Longenecker today!