Invisalign Clear Braces – The Clear Winner In Monkton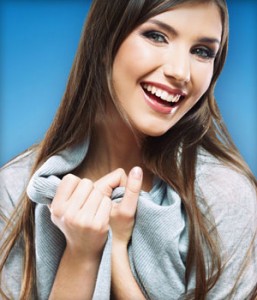 Having beautiful, straight teeth that create an amazing smile is a huge benefit in today's world. And maybe you've always yearned for straight teeth but have been reluctant to get traditional metal braces. Many people have struggled with metal braces–you may have heard of their struggles. But they wanted straight teeth, so were willing to live with the problems. For many years, there was no other option.
The good news is–now there is a remarkable new solution if you want straight teeth! What is that solution? Invisalign Clear Braces available in Monkton!
What are Invisalign Clear Braces?
Invisalign clear braces are a system that uses clear aligner trays instead of metal brackets and wires to straighten teeth. The trays are swapped out every two weeks and provide a consistent, continuous procedure to straight teeth that progressively gives you a dazzling smile.
There are many benefits to the fabulous Invisalign clear braces system for straight teeth including:
Less pain | Invisalign clear braces are made of plastic. This means no painful metal at all in your mouth. No metal brackets to cut or scar the inside of your mouth or your gums. No metal wires to tighten. The Invisalign clear braces system uses consistent, gradual adjustments to your teeth. When you first get your new set of aligner trays, you may feel slight discomfort, but usually nothing like the pain of tightening metal braces.
Hygiene | Traditional metal braces make it very difficult to keep your teeth clean. Brushing is difficult and flossing is really difficult! It's almost as if you are getting straight teeth but not really clean teeth. This trade off is slightly disconcerting. With Invisalign clear braces, when you want to brush or floss, you simply remove the trays.
Convenient | When you get your new Invisalign clear braces trays, your Monkton dentist will usually give you several sets. This means you have fewer visits to our office. This saves you time.
Length of treatment | Though it's not always true, many times Invisalign clear braces take less time to give you straight teeth. Imagine–a pretty smile in less time!
Aesthetics | Metal braces are often considered less than attractive. On the other hand, Invisalign clear braces are invisible! You can smile, laugh, and have your photo taken with confidence!
Experience the Benefits of Invisalign Yourself – Contact Hereford Dental Health Today!
For more information about Invisalign clear braces, call our Monkton dentist office today! We love giving beautiful, straight smiles to everyone in the Parkton – Sparks MD area!