Come Meet Your Friendly Family Dentist In Monkton
"My kids have been coming here since they were about two and half. . . My kids actually enjoy coming here." -Carrie, Patient and Mother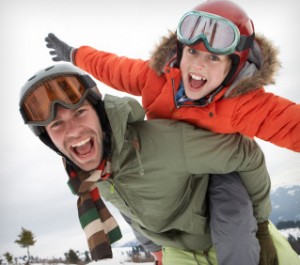 Dr. Longenecker and his caring, well-trained team are your favorite dental practice that offers family dentistry and general dentistry. You can feel confident that Hereford Dental Care near Parkton can be the team you and your loved ones go to for quality dental health and comfort.
What is Family Dentistry?
Family dentistry is about protecting your oral health at every stage of life, but particularly for children and teens. A family dentist not only takes care of your child's teeth, they also help to instill good dental self care habits so that your children can live a healthy life without extra worries about their teeth.
What is General Dentistry?
General dentists are the primary providers of dental care for people of all ages. While a general dentist's job is mainly focused on the prevention of oral disease, they are able to treat a wide variety of dental issues. This includes gum care, root canals, fillings, crowns, veneers, bridges, mouth guards, and preventive education.
Excellent Dental Health Equals Excellent, Healthy Smiles
We offer regular teeth cleanings as part of our general dentistry practice, so your family's smiles are fresh and plaque-free.
To make sure you have excellent dental health, we educate you and your loved ones on the best family dentistry dental hygiene, preventative care practices, treatments we provide here in our comfortable Monkton dentist office, and systems you can use at home, so your smiles are the best they can be!
Sealants are a plastic coating that is painted onto the chewing surfaces of your teeth to prevent tooth decay. We offer this family dentistry service to you as a preventative practice to help keep cavities away.
If you do get a cavity, our general dentistry team is skilled at filling it quickly and easily.
We use the DIAGNOdent laser cavity-detection system, which is an excellent general dentistry tool in detecting cavities early, so they can be easily filled without requiring more extensive dental health services, such as a root canal.
If you do need a root canal, Dr. Longenecker is very experienced with all aspects of this general dentistry procedure. You are in good hands with Dr. Longenecker.
Because your mouth and smile and your good health is important to us, we offer oral cancer screening with VELscope. VELscope is an excellent cancer detecting system that uses light to detect abnormalities quickly and easily. This can lead to early diagnosis and treatment of cancerous and precancerous lesions in your mouth. Oral cancer has an excellent survival rate when detected early, so Dr. Longenecker is happy to provide this valuable and necessary dental health service to our patients.
Near Parkton or Sparks, MD? Schedule a General or Family Dentistry Appointment!
Call, text, or contact our Monkton office today using the form on this page! We would love to be your family dentistry and general dentistry dental home away from home.  Proudly serving Parkton and Sparks, MD, too!