Offering a Wide Variety of Dental Services to Patients
Our dentist near Sparks, MD makes compassionate patient care his number one priority! Patients who want the best in dental technology and innovative care can turn to our dentist. Patients will be pleased with the service they receive at Hereford Dental Health.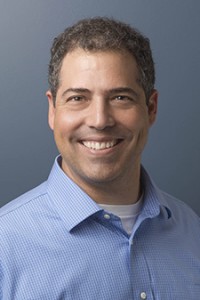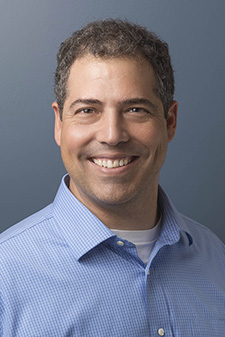 Dr. Longenecker and his team stay on top of the latest treatment options, equipment, and technology. We focus not only on your teeth but on your overall wellness as well.
Dr. Longenecker applies whole health dentistry to his everyday practice. Did you know that every aspect of your oral health is directly linked to your oral health? By maintaining healthy teeth and gums, you minimize your risk of heart disease, stroke, pregnancy complications, and other serious health problems.
For something as important as oral health, you need a trustworthy dentist. Sparks, MD patients can turn to Dr. Longenecker, who has an extensive knowledge of the oral-systemic health link and also a passion for great dentistry. We provide comprehensive, high-quality care, and we hope to see you at Hereford Dental Health soon.
---
Cosmetic Dentistry
Cosmetic dentistry focuses on improving the appearance of your smile. Our dentist near Sparks, MD will also ensure your cosmetic treatment enhances the function of your smile. With treatments like dental crowns, porcelain veneers, and tooth whitening, you can lead a more confident life!
---
Family Dentistry
For preventive services like checkups, oral cancer screenings, and fillings, you need a fantastic family dentist. Sparks, MD patients can find comfortable and educational family dentistry at Hereford Dental Health. We make sure every visit is all about you by always addressing your needs and preferences.
---
Invisalign® Clear Braces
Want to create a movie star smile without all the hassle and discomfort of traditional braces? Strengthen your smile with Invisalign® treatment! Not only are Invisalign® clear braces subtle and easy to wear, but they also produce beautiful results in less time than metal braces!
---
Dental Implants
Looking for a permanent solution to replace your missing teeth in Sparks, MD? At Hereford Dental Health, we use only the latest in dental technology, including the Cone Beam CT Scanner, to offer our Sparks, MD, area patients the best possible results with their dental implant treatments. Dental implants can give you a brand new smile and help restore the full functionality of your bite and speech.
---
Schedule an Appointment with a Dentist Near Sparks, MD
We hope you can sense something different about our office from the moment you meet with our dentist near Sparks, MD. Dr. Longenecker is committed to connecting with his patients. For state-of-the-art dental care, you can depend on Hereford Dental Health. To have your questions answered or to schedule an appointment,
simply call, text, or contact us using the form on this page
. We take pride in serving our patients from Sparks, and we look forward to satisfying your dentistry needs.