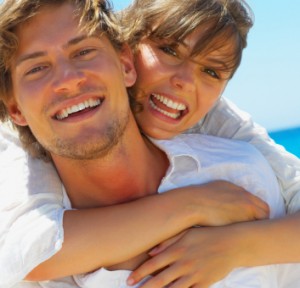 No matter age, we can help your smile be healthy and beautiful. To make getting and keeping the smile of your dreams easier, we have separated our suggestions into three categories based on importance: must do, should do and could do.
Must Do
It is essential to come see your dentist regularly. We can supply regular cleanings, of course, but there are many dental health issues that can be detected by a good dentist, such as: gum disease, cracked teeth, infections, cavities, and potential problems with existing fillings. With regular preventative dental care, your mouth can be its healthiest.
Though oral cancer is treated with a high success rate when detected early, too often it isn't detected early enough. Oral cancer is the 6th most common cancer with the worst five-year survival rate of all major cancers, simply because, by the time people can see the problems, it is too late. Getting regular exams is essential.
If you are pregnant or thinking of getting pregnant, gum disease can cause many serious, even life-threatening issues with the mother's health and can cause low birth weight in the baby.
If this hasn't been addressed earlier, if your wisdom teeth need to be extracted, now is the time. If they aren't extracted when they need to be (and not everyone's need to be extracted) it can cause problems with your bite and teeth spacing.
Should Do
Having a healthy, beautiful smile is a huge boost to your confidence. A good start to pursuing the smile of your dreams may be a professional tooth whitening treatment.
Could Do
We offer many cosmetic dentistry procedures that could give you the smile of your dreams — far more comfortably, beautifully, and affordably than ever before!