Choosing The Right Clear Braces For Adults In Monkton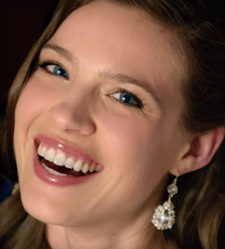 Having a beautiful smile with straight teeth is remarkably advantageous in today's world. Finding a braces for adults system that can give you straight teeth is a process that requires consideration and wisdom. Each braces for adults system has its advantages. For many, once they have done the research and spoken to a skilled, experienced dentist who can help them get straight teeth, the answer is Invisalign clear braces for adults available at our Monkton dentist office.
Are Invisalign clear braces for adults the right option for you?
According to Invisalign clear braces for adults users, there are some things to consider should you choose to use this system to get straight teeth.
You will get better results if you commit to the process. It's suggested that you wear the aligner trays at least 20 hours per day. More is better. This means that every time you drink or eat anything, you need to remember to put the trays back in.
Invisalign clear braces for adults work for a multitude of problems, but not all. Dr. Longenecker can give you advice about this and can partner with you in this decision.
Because this is a consistent, gradual system, sometimes it's hard to see the results. It's important that Invisalign clear braces users are patient to see results. The Invisalign clear braces system to straighten teeth typically takes far less time than metal braces.
Having the clear aligner trays in your mouth may feel different. It's best to just leave the aligners alone while in your mouth. Within a few days, you will get used to them.
What are the advantages of Invisalign Clear Braces?
Invisalign clear braces usually take less time to give you straight teeth than traditional metal braces.
Invisalign clear braces usually cause far less pain. There is no metal so there is no cutting or scarring your gums or the inside of your mouth.
Invisalign clear braces aren't unattractive like traditional metal braces.
Invisalign clear braces make keeping your teeth clean much easier.
Schedule an Invisalign Consultation in Monkton!
Call Dr. Longenecker in Monkton today! Together, you can decide if Invisalign clear braces are right for you if you are in the Parkton – Sparks MD area!