Let Emergency Dentist Dr. Craig Longenecker Handle Your Dental Emergency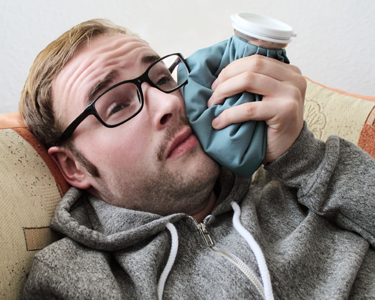 Dental emergencies can happen when you least expect them. They rarely occur when it's convenient for your schedule and can cause a great deal of tooth pain as well as anxiety.
That's why Hereford Dental Health is here for you. We stand ready to treat your dental emergencies with the speed, efficiency, and comfort you deserve. If you choose Hereford Dental as your emergency dentist, you'll only receive the most professional, top-quality care available. Dr. Longenecker provides urgent dental care services to patients in Monkton, Sparks, Parkton, and the surrounding areas of Maryland.
"I came in here and he fixed the tooth and it was totally painless." -Judy, Patient
When Should I Call About a Dental Emergency?
Accidents and injuries to the mouth can often cause a great deal of stress. It's hard to know just what to do in any given situation. These tips and tricks can help you navigate your journey, so that emergency dentistry isn't a labyrinth or a mystery.
If you have experienced an accident or injury that has caused severe damage to more than just your teeth — including your face, head, neck, or shoulders — go immediately to the emergency room. We can help your teeth after we know that the rest of you is safe and healthy.
You should see an emergency dentist any time a crown or tooth has broken into multiple pieces or if the tooth has been knocked out altogether.
Smaller chips and very minor cracks — those which do not run too deeply — will not be a severe detriment to your health or your teeth, if you need to wait a few days to get them cared for. Get them taken care of when you can, but you do not need to worry about instant treatment.
Tooth pain can be an emergency. If the tooth pain is severe, call us. Remember: just because you can stand the pain doesn't mean you need to. The sooner you contact us, the sooner we can clear up that tooth pain and restore your dental health.
Emergency Dentistry First Aid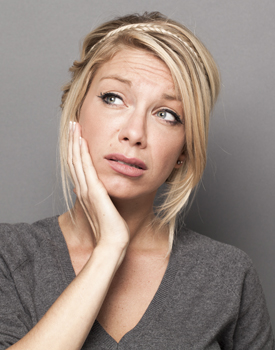 Broken or Chipped Tooth| If you have received damage to your tooth in the form of a severe chip or deep crack, the first thing to do is collect any missing pieces. 
If it's feasible, try to replace those pieces with some sort of temporary adhesive, such as toothpaste. If not, do what you can to keep the possibly-jagged edges of the broken tooth or crown from damaging the soft tissues of the mouth. Then give us a call.
Damaged Dental Restorations| Follow very similar instructions as seen in the Broken Tooth section. Your restorations are just as vital to the health of your mouth as are your natural teeth. Make sure that any sharp edges are covered, and then call us right away.
Missing Tooth| If your tooth has been knocked out, the first step is to gently rinse the tooth. Only touch it by the crown, but never by the root. If it is possible, place the tooth back into its socket. If not, store it in either milk or clean, filtered water. Then call us promptly. The faster we can treat a missing tooth, the better chance we have of successfully restoring it.

Do the same with teeth that have been loosened. Leave them in the socket, keep the area clean, and call us right away if you are in Sparks, Parkton, or Monkton.

Severe Tooth Pain| Take a painkiller if needed. Then call us immediately. Whether this pain is caused by a root canal infection, a cavity, or gum disease, the way to heal is to have a professional clean the area. This can happen with fillings, root canal procedures, and thorough dental cleanings. Not only will this immediately treat your pain, but it will prevent further infection or decay.
Jaw or Joint Pain| Dental health includes treatment of the jaw and the temporomandibular joint. If you have been injured in one of these areas, first make sure that your total-body health is seen to by a physician or EMT. After that, we can make a treatment plan with you for healing the TMJ.
Tooth Pain? Dental Emergency? Contact Hereford Dental Health Now!
If you have experienced any of the above, don't hesitate to give us a call! Our Monkton, MD, emergency dentist is here to provide quality dental care for any dental emergency. The sooner you get in touch, the sooner we can provide healing to your teeth and to your smile! We provide urgent emergency dental care to residents of Sparks, Parkton, and the surrounding areas.