Welcome To
Is your dental care the best it can be?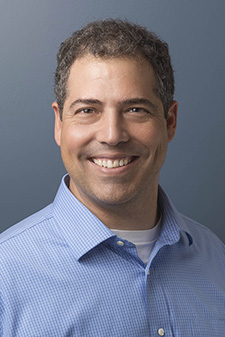 At our practice, we make compassionate patient care our number one priority. From the latest in cosmetic dentistry or preventative care to advanced treatment options, equipment, and technology, we'll stay on the leading edge of dentistry to improve your health, overall well-being, and patient experience. Dr. Craig Longenecker, DDS, and our friendly team offer personalized accommodations and amenities. We'll make sure to meet your unique needs and help you feel at home in our dental office near Sparks and Parkton, MD.
Are you satisfied with your patient care and dental treatments? Let's consider the term, "Whole Health Dentistry." Did you know that understanding every aspect of your oral health, including the teeth, jaw muscles, jaw joint, TMJ, and gum tissues, is directly linked to your overall body health? The importance of this systemic connection is an integral part of the new age of dentistry and is now recognized by all fields of the medical community.
When you meet Dr. Longenecker, DDS, you will immediately sense his passionate commitment for connecting with his patients and providing them with state-of-the-art dental care. This is our promise at Hereford Dental Health. Please come into our office in Monkton and let us help you and your loved ones.
Come visit our brand new facility in Monkton. Our new location near Parkton and Sparks is comforting and helps our patients feel more relaxed. We offer the latest in dental technology, and our caring, well-educated team are helpful and friendly. If it's cosmetic dentistry, restorative dentistry, family dentistry, Invisalign, TMJ Treatment, or general periodontal health, Hereford Dental Health can be your dental home, so call today!
New Patient Online Offer
Free CosmeticConsultation
$150 value
Call us at 410-357-0099 today to schedule your appointment.
What Our Patients Are Saying
Judy
"I have no fear—which is amazing."
Pete
"He's got a gentle touch and minimizes pain whenever possible."
Carrie
"My kids actually enjoy coming to the dentist!"
Kathryn
"Dr. Longenecker is exactly the dentist I want to have"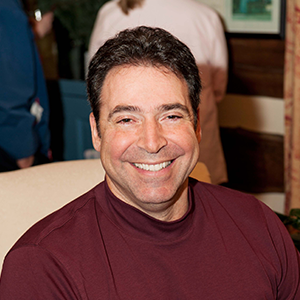 Who likes going to the dentist? No one. However, Craig and his team have changed that . Their commitment to excellence, attention to detail and caring bedside manner are delivered in a warm and friendly environment. If you like to smile and want to hang on to your teeth, regular dental checkups are a necessity – and the Hereford Dental experience makes it easy to follow through.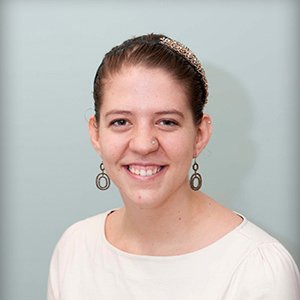 Hereford Dental Health provides the most thorough dental care I've ever had. Feeling confident in the care I receive is invaluable. What really sets them apart is the amount of patience everyone at the office has. I never feel rushed; whether I'm there for a cleaning or otherwise, they take time to explain options and walk through procedures. Even though I've moved away and it is no longer convenient to visit Dr. Craig, I can't imagine going anywhere else.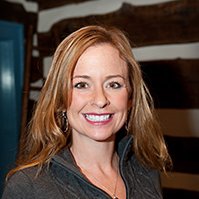 I feel very fortunate to have such an excellent team of dental experts in Northern Baltimore County. Hereford Dental Health is a top-notch practice; from the inviting and comfortable waiting room atmosphere, to the warm and friendly staff and the extremely clean treatment rooms. Dr. Longenecker's practice is by far the place to go for high quality, gentle dental care for the entire family. I've been Dr. Longenecker's patient for over 15 years; now, I take my three children to him, too. The staff all work well with children. I love my white healthy teeth and Hereford Dental Health gives me a lot to smile about!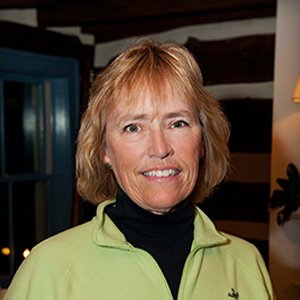 My family and I have been patients of Dr. Craig for over 10 years. I have total confidence in him and his entire staff. Going for check-ups there is always a positive, enjoyable experience. An enjoyable experience at the dentist? Yes!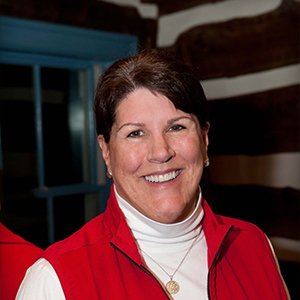 We all know that "everyone hates to go to the dentist". However, I have found at Hereford Dental Health, you are treated by happy, professional people from the front desk to the dental chair. I've had extensive work done from restoring old fillings and crowns, to replacing bad veneers. I'm pleased to say Dr. Longenecker has done an amazing job. I am 100% satisfied.

I have had the distinct pleasure of knowing Craig Longenecker for over fifteen years both personally and professionally. We have seen Craig and Liz start both their family as well as start his dental practice and both have been brought into fruition with great care, love and due diligence. Craig and his associates/staff have always treated his patients as if they were part of an extended family, you can feel the bond as soon as you walk in the door… While there is complete professionalism, there is also no shortage of laughter which serves to make me feel right at home in his chair.
Take an Office Tour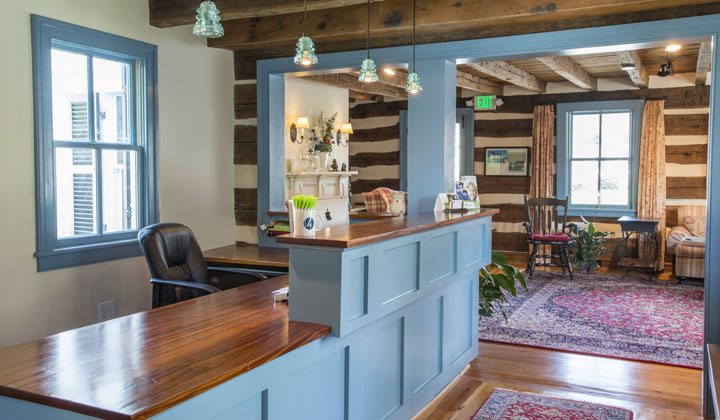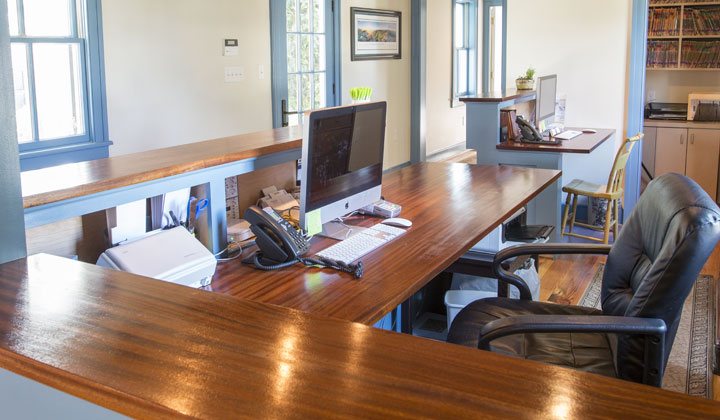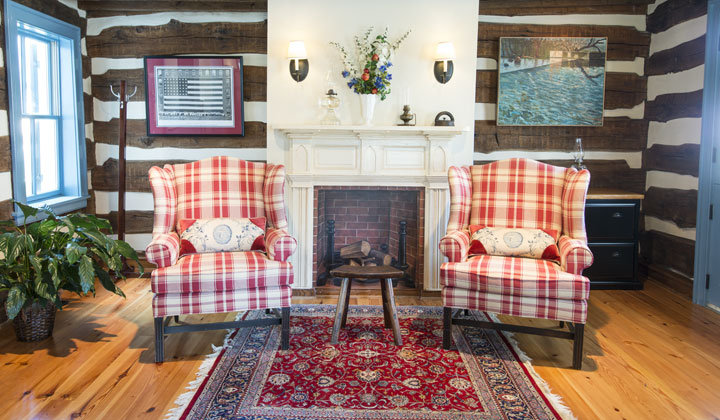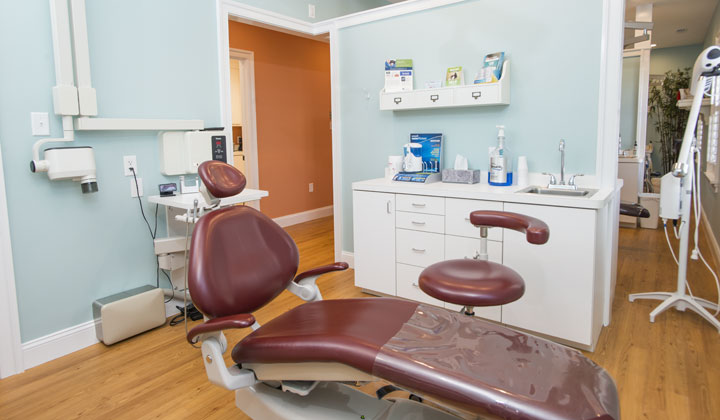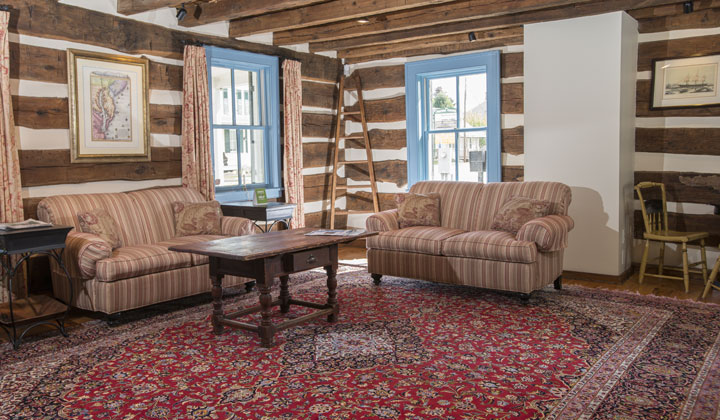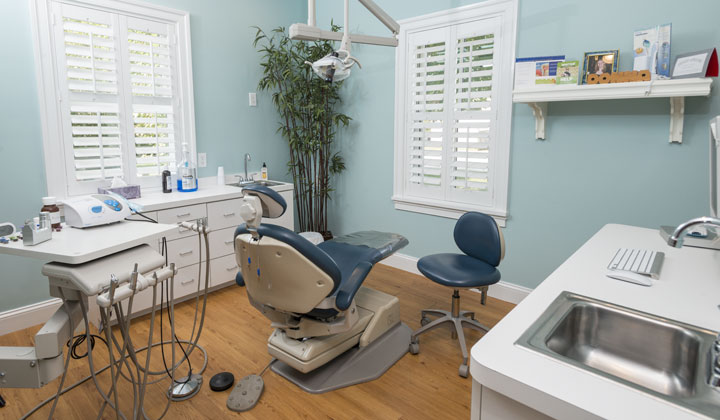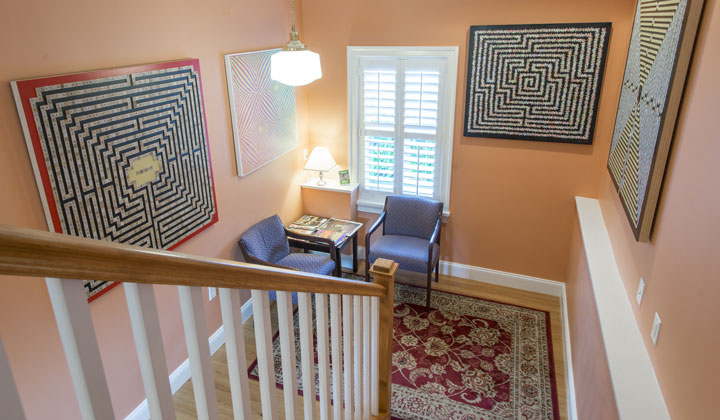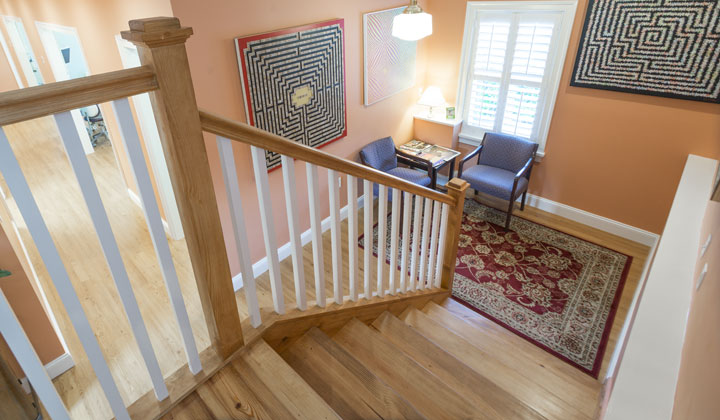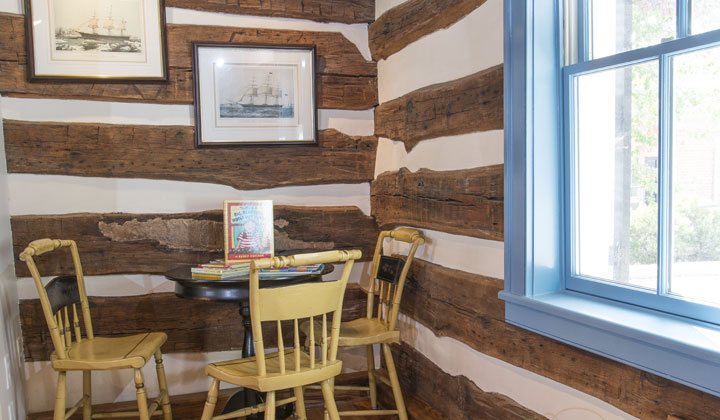 When you walk into our office, you can expect a warm, welcoming atmosphere, and a caring, considerate staff. We love getting to know our patients on a personal level and establishing lasting relationships that promote great oral care and beautiful smiles. We offer top quality dentistry and first priority patient care. Come to us with any questions and we'll help you schedule an appointment. We are here to help our patients achieve the level of oral health that they want to have.
Patients love the amenities we offer at our practice. We'll make your experience at our practice comfortable and relaxing. You can listen to music or enjoy any of our other entertainment options. If you have any special needs or desires, please let us know and we'll do our very best to accommodate you.
What Makes Us Different?
Hereford Dental Health is the place to be for excellence in dental care. Here in our office, we make it a daily goal to not only treat teeth, but to help heal people.
You are more than just a number on a chart. With our professional staff, modern technology, and family-friendly environment, we aim to provide a dental experience that you'll never forget.
Give us a chance and we're sure that you'll love being part of our dental family.
Come visit our brand new facility in Monkton. Our new location near Parkton is comforting and helps our patients feel more relaxed. We offer current technology, and our caring, well-educated team is helpful and friendly.
Whether you need cosmetic dentistry, restorative dentistry, family dentistry, Invisalign® treatment, TMJ headache treatment, or general periodontal health, Dr. Longenecker's practice near Sparks and Parkton, MD, can be your dental home, so call today!