Tooth Implant Dentistry Services in Monkton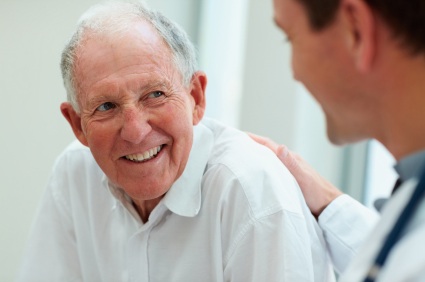 Have you already received an implant dentistry treatment? Do you have dental implants but need an implant dentistry procedure to have them restored with a new crown or dentures?
Dr. Craig Longenecker, DDS, works closely with an oral surgeon to make the entire dental implant procedure as smooth as possible. Using the latest Cone Beam CT Scanner technology, he can pinpoint the perfect location to place your implants with the end result of a beautiful smile in mind. The oral surgeon will place the implant according to Dr. Longenecker's instructions. After the implant has integrated with your jawbone, you will then return to Hereford Dental Health, where Dr. Longenecker will secure your new ceramic false teeth to the implant. Dr. Longenecker can also restore dental implants that have already been placed by another oral surgeon. Implant restoration means placing beautiful new dental crowns, bridges, or dentures on your existing dental implants.
At Hereford Dental Health near Parkton and Sparks, MD, implant dentist Dr. Longenecker is also skilled at supplying you with implant-supported dentures.
What Are Dental Implants?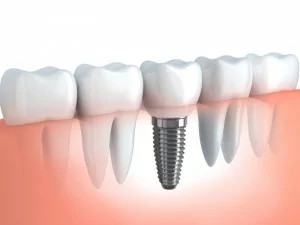 Implant dentistry utilizes a tooth implant or dental implants that are placed in the stead of your natural tooth root. Once the tooth implant is fully healed and "fused" with your jawbone (called osseointegration), you will have a strong and durable tooth replacement.
A tooth implant can then have a tooth crown mounted on it to replace a missing tooth. Dental implants can also be a fantastic base on which dentures can be secured. Our great dental team near Parkton can provide quality restorative implant dentistry for you and your loved ones.
What Are the Benefits of Tooth Implants?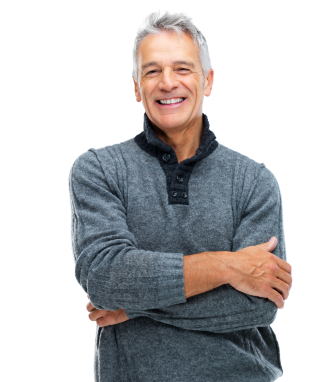 Implant dentistry procedures offer tremendous benefits:
Dental implants are strong and durable.
A tooth implant can last a lifetime with proper maintenance.
Dental implants, when combined with a dental crown or a dental bridge or dentures, can restore your mouth's natural abilities.
A tooth implant, when topped with a dental crown, makes it possible for you to eat and chew normally, with no added wear and tear on your other teeth.
Implant dentistry can secure dentures so you don't need adhesives to keep your dentures in place. Dental implants as a base for dentures can be used in two ways. The dentures are can be removable with the dental implants topped with dental crowns to serve as a base for the dentures to click on — like a retainer. The other option for dentures combined with dental implants is the dentures being secured permanently to the dental implants and crowns.
Having a tooth implant or dental implants can give you the confidence to smile and laugh again as they are indiscernible from your natural teeth.
A tooth implant or dental implants require no special care to maintain optimal dental health other than the usual brushing, flossing and visiting the dentist regularly.
3D CBCT dental imaging technology
We are one of only a few dental practices in the Sparks and Parkton, MD, area to use CBCT scanning technology for our dental implant procedures. Our implant dentistry team uses the Cone Beam CT scanner machine to take detailed 3D images of your oral anatomy to ensure optimal placement of your implants. By using the Cone Beam CT scanner, Dr. Longenecker, DDS, can give the oral surgeon the exact location of where the dental implants need to be placed for the best end result.
Near Parkton or Sparks, MD? Experience Tooth Implant Dentistry in Monkton!
Questions? Looking to schedule? Give us a call, text, or contact us using the form on this page to get in touch with our Monkton dentist's office today. We'd be happy to to talk with you about implant dentistry and how we can restore your smile to one you'd be happy to share with others. Our staff and dentist near Parkton and Sparks, MD are ready to serve you.