Mini Dental Implants for Missing Teeth
Mini Dental Implants Can Help Your Smile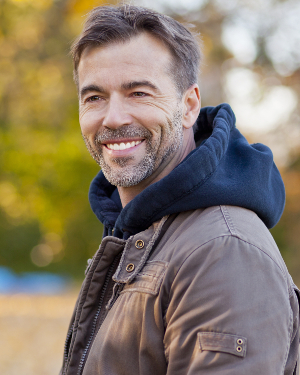 Though they might not be as well known as traditional dental implants, mini implants or "immediate implants" are also being used successfully in the Monkton area to improve smiles.
Like their larger diameter counterparts, mini dental implants can support a dental restoration for one or more missing teeth or replace a dental bridge or fixed denture. Denture wearers benefit greatly from these slip-free dental implants that are anchored securely in the jaw bone.
In some cases, a patient is unable to receive traditional full-size dental implants due to insufficient bone thickness. There are also mini implant patients who are not able to undergo traditional dental implant surgery due to health issues. These patients are often excellent candidates for the miniature version.
How the mini dental implants procedure works
Our implant dentistry team will take high-quality 3D images of your mouth using a cone beam scanner or CBCT scanner to ensure the most accurate and most minimally invasive way to place your implants. The placement of toothpick-size mini dental implants can sometimes be done in just a single visit to our dental office near Sparks and Parkton. The mini implant placement usually requires no incisions or stitches. Recovery time, if needed, is usually very short. Most patients are able to eat dinner that evening.
schedule Your Initial Implant Consultation Today!
Don't let the word "mini" fool you; your smile can receive a maximum upgrade with mini dental implants. Call Hereford Dental Health – Craig Longenecker DDS at 410-357-0099 today to schedule a consultation.