Invisible Braces Available In Monkton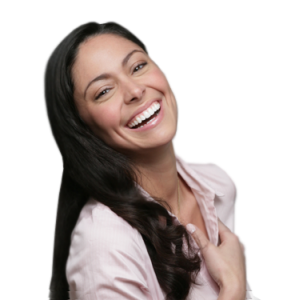 If you have ever wondered if it's possible to get straight teeth and a fabulous smile without wearing traditional braces, you may have never heard of one of cosmetic dentistry's marvels. This marvel is called Invisalign braces, and we are proud to offer them at our Monkton dentist office.
What is Invisalign?
Invisalign invisible braces take all the great aspects of traditional braces but have done away with all the negatives of metal braces. You know, the pain of metal braces. The rather unattractive aspect of traditional braces. And the time factor involved with metal braces. What is Invisalign? It's awesome, that's what it is!
The Invisalign Invisible Braces System
Invisalign braces are a series of clear, invisible braces that are plastic aligner trays. At the beginning of your treatment, Dr. Longenecker will consult with you to see if you are a good candidate for Invisalign invisible braces. (Many older teenagers and adults are excellent candidates for Invisalign braces.) When he determines that you are an appropriate candidate, he will use the Invisalign invisible braces system to gather information about your individual treatment. Then he sends this information to the Invisalign braces lab where they make your personalized aligner trays.
When the trays are ready, you come in and Dr. Longenecker will give you several sets of trays and instructions on how to use them. Every two weeks, you swap out a new set of trays for the older ones. Day by day, week by week, your teeth are progressively getting straighter.
You might be wondering what is Invisalign like to wear and use. What are the advantages of Invisalign braces?
Invisalign braces are invisible braces. This means that you can smile, laugh and get your photo taken all the while you are getting your teeth straightened. This can mean a prettier smile and a more confident you.
Invisalign braces are much easier to care for. To keep your smile clean, you simply remove the trays to brush and floss. So easy!
The invisible braces system usually takes less time than traditional metal braces do.
Invisalign braces usually do not have the pain associated with metal braces. Because they are made of plastic, they don't cut your gums or the inside of your mouth. And because they don't have brackets and wires, their system for straightening your teeth doesn't require tightening the bands, which is often very painful.
Get Your Invisalign Questions Answered – Contact Hereford Dental Health Today!
If you still have the question, "what is Invisalign?", call today! We are happy to work with everyone in the Monkton area, from Parkton to Sparks MD!